This time of year we start to feel a robust urge to get cozy and spread the love to family and friends. From baking cookies to decorating and spending quality time together, the cold makes us want to connect with each other, and for those who are organized it also means the beginning of the gift-giving season!!
So why not buy from our very own local hand-makers at Akin?! You'll get an opportunity to see some of the products Akin members make on December 16th at the Akin Holiday Party Market (there's still time to apply!). But there are many Akin members at the One Of A Kind Show this year as well! Check out these amazing makers:
KAROLINA-ANNA HAJNA: Akin Ossington OOAK Booth A23
Karolina Hajna is currently an Akin Ossington member who makes beautifully delicate cast spheres which are then hand-carved and drilled, or otherwise altered. Her forms often play with the shadows cast by lights shone from within or without. Check her out at booth A23 at the furthest West Wall.
JANET HINKLE: Akin Ossington OOAK Booth P22
Janet Hinkle is the star behind Hinkleville Handmade, a super trendy and ultra sweet little company that has taken Toronto by storm! Lovely soft colours and speckled clay with stenciled shapes are trademark techniques, as well as her popular sleepy-eyed pots.
LEORA ISRAEL : Akin Dufferin OOAK Booth C52
The Otter Potter is Leora Israel from Akin Dufferin. She is in the Rising Stars section this year, offering a variety of gorgeous glittery treasures from cute christmas tree and cat pins to the most adorable mini marbled vases. Visit her at Booth C52 to take one home!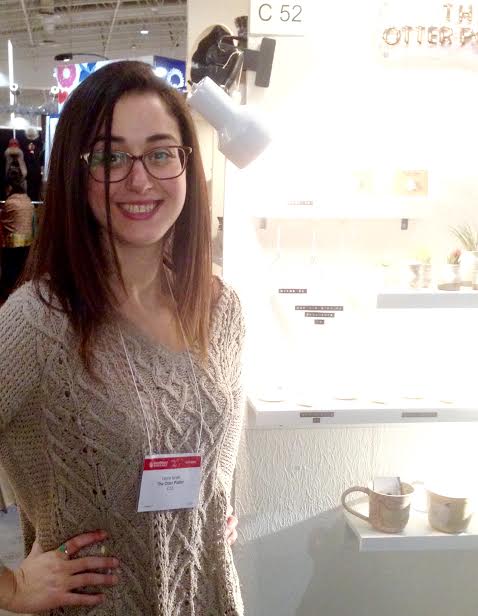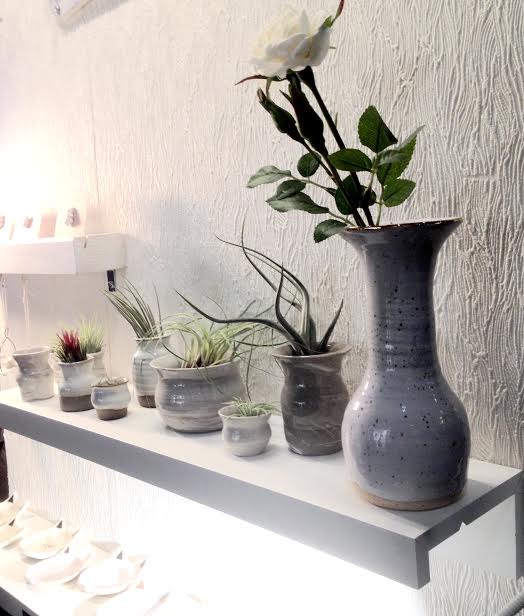 ALLIE CROZA: Akin Ossington OOAK Booth D63
Allie Croza runs Your Pal, Al and works out of Akin's Ossington and Dupont location. Her elegant but accessible concrete planters and cacti are a great gift for anyone and everyone. Each piece is slightly different and affordable for all budgets. Go visit her against the far wall near the Flavours section.
KATE MIOR: Akin Dufferin OOAK Booth Q45
Currently operating out of a store front on Queen West, Kate has been a tenant at Akin for 5 years. Her business Bone & Busk (previously named Totally Waisted) has steadily grown and she is now operating at full production for custom and off-the-rack corsets and couture. Visit her in the Fashion District at OOAk Booth Q45 at the North end.